TT vs Reels, what do content creators think?
Before we gave you a more comprehensive analysis, in the overseas short video market, which rivals TikTok has, Instagram Reels launched last month can be said to be TikTok's most eye-catching rival, because it is backed by Facebook's parent company. The fate of TikTok is still up in the air. Sellers who want to promote short videos in the U.S. probably have been hesitant to try on Instagram Reels, right? After all, it's not a bad thing to have one more back path. TT vs Reels, what do content creators think?
Mediakix recently just released the evaluation survey of TikTok influencers on TikTok and Instagram Reels. The number of fans of these 16 influencers who participated in the interviews and surveys ranges from hundreds of thousands to tens of millions. And the areas of focus are also very different, such as food, travel, pets, home decoration, DIY, etc. Next, let's take a look at how these creators view these two different platforms, so that they can feel more in their hearts. Bottom.
According to Mediakix's survey results, we can see that half of the Internet celebrities did not try to publish Reels.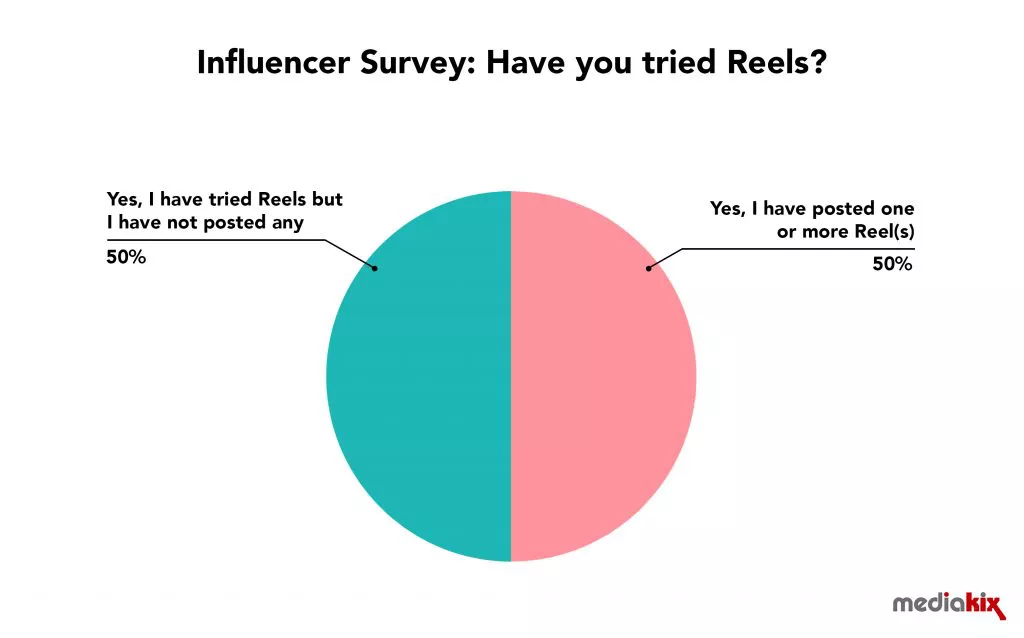 In fact, many Internet celebrities have also evaluated the new platform of Reels. Some make decisions based on their own experience, while others make judgments based on the experience of other Internet celebrities. Nearly half of the Internet celebrities choose not to publish to Reels, there are two main reasons, one is because they want TikTok content to be different from the content style on Instagram.
The second is because Instagram Reels and TikTok are not exactly the same. Matilda, who publishes cute pet videos on TikTok, believes that if you change to Reels after getting used to TikTok, it will take some time to adapt, so she will continue to upload videos to TikTok before TikTok can't be used.
In addition to re-adapting to the new platform, some Internet celebrities also feel that because Reels is still very new, they still need time to grow. This may also be a factor in that more than 40% of Internet celebrities do not plan to use Reels in the future.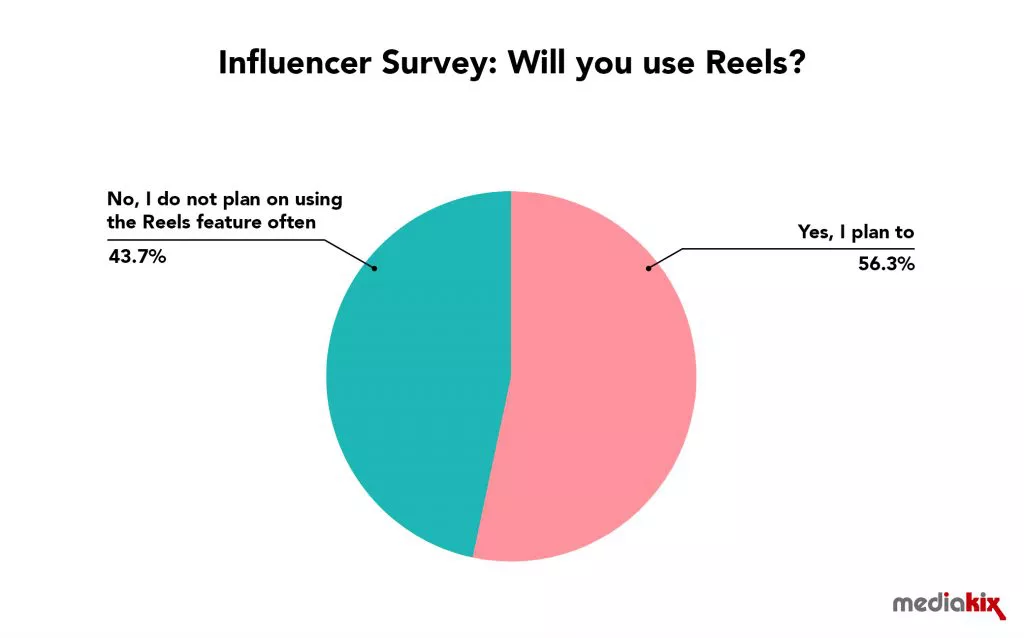 Many of the 56% who plan to use Reels do not plan to use Reels like TikTok. @Justmaiko, who specializes in dance videos, also said depressed that he tried to use Reels, but found that the effect was not good, and even if the activity was high, it was useless, so he preferred TikTok.
Most Internet celebrities are still optimistic about the future development of TikTok. We also know that high-quality content creators are the basis for a content platform to continue to prosper, and these creators respect TikTok's culture and community.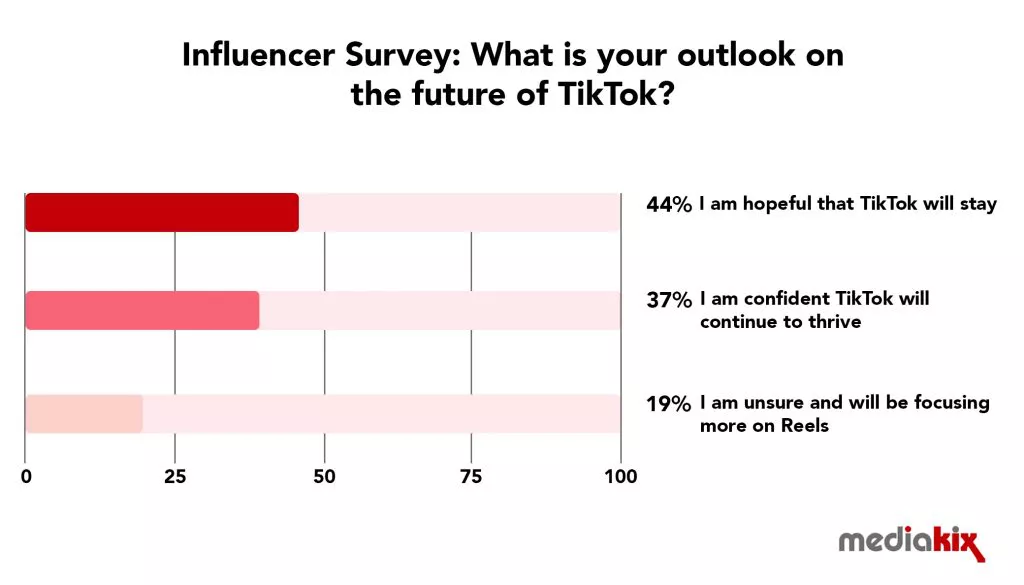 Zach King, who has nearly 50 million followers, said that TikTok's power is not only due to its algorithm and short video format. Reels and other TikTok replicas may not be able to create an attractive culture and community.
When a creator continues to post content on social media platforms and gains fan growth, in fact, this platform has become the most exposed platform for creators and the easiest to attract fans, so when asked how to balance TikTok When it comes to content with Reels, more than 30% of Internet celebrities still say that they don't pay attention to Reels, and they will still focus on TikTok. The new platform is undoubtedly a way to reach new audiences. It stands to reason that Internet celebrities should like this way, but only 25% of Internet celebrities hope to use Reels to gain new fans.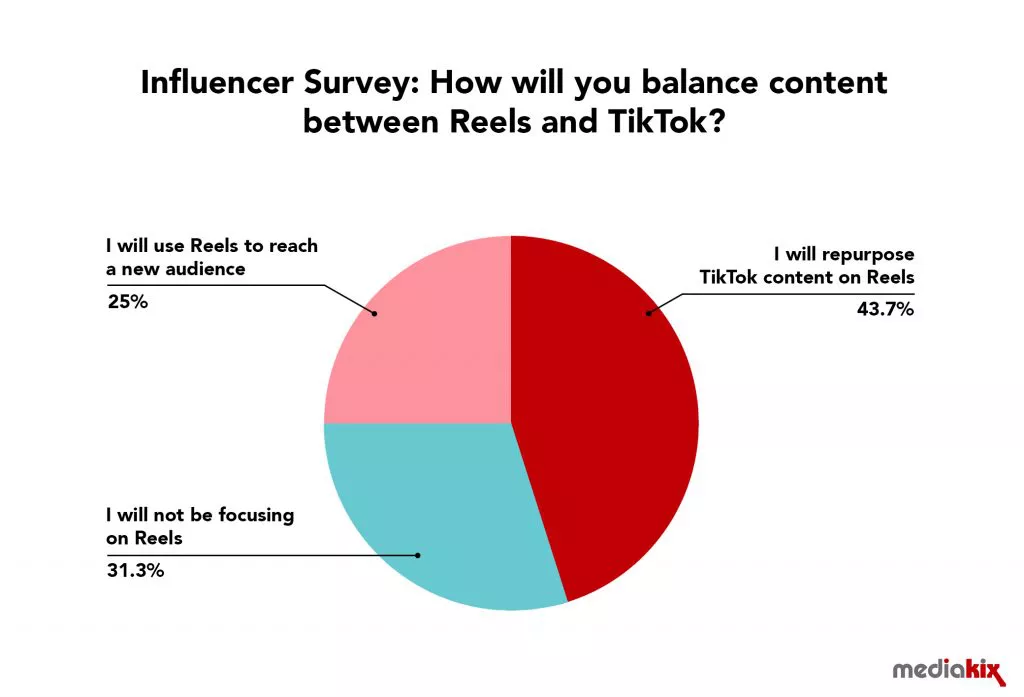 We can see that in fact, Internet celebrities still have a preference for TikTok, firstly because of its community and culture, and secondly because Instagram is an integrated platform for a lot of content. It is too rich and does not focus on short videos like TikTok. For short video creators, the platform effect may not be as good as TikTok. However, some Internet celebrities said that after this TikTok turmoil, they understand the truth that "eggs cannot be put in a basket".