TikTok traffic is coming, Southeast Asia e-commerce becomes a new position


TikTok cross-border social e-commerce is bound to become a dark horse.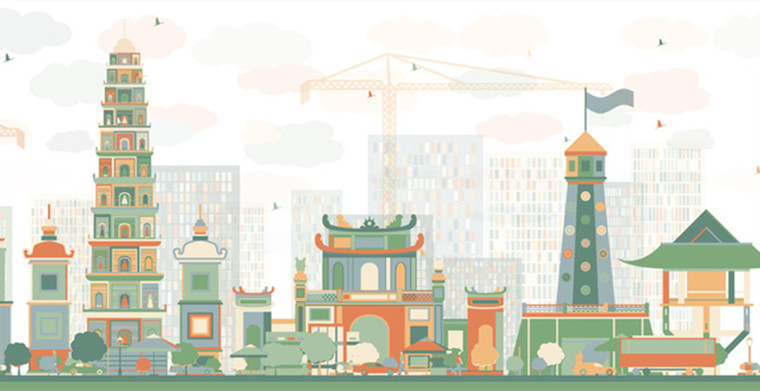 [Limited time benefits] How to use TikTok to promote? Click to open an account for free now>>
TikTok has been online for nearly two years and is still one of the most popular apps in the world. Although it was fined and restricted by the Federal Trade Commission, it is difficult to conceal the hot trend of TikTok's blowout.
TikTok has so many users, a large amount of traffic will inevitably form a potential purchasing power, which also provides a good opportunity for Chinese export sellers, and TikTok cross-border social e-commerce will surely become a dark horse.
The TikTok platform is now in a dividend period and the traffic is considerable, so many sellers have begun to enter the layout. Amzdoor, as the front row brave who entered the game earlier to set up an account, has also figured out its own set of relatively mature operation plans for the drainage and monetization of fans.
With the changes of the times, the "short video era" has come. Extending from domestic Douyin to foreign TikTok, TikTok is as popular abroad as domestic, and the cost and difficulty of video publishing are very low.
TikTok empowers Amazon. As everyone knows, TikTok has a young and large user base. The simple way to play is to use TikTok to attract traffic to Amazon. For Amazon sellers, TikTok has a large number of target users. When sellers have a product that needs to be sold or need to clear inventory, they can get order users through TikTok. Users can jump directly to Amazon's landing page through TikTok videos. , Facilitate consumers to place orders and realize traffic monetization.
Based on the above points, if you are a cross-border practitioner, then TikTok can be one of your traffic channels. With the launch of the "Dou+" function in Southeast Asia and the strategic cooperation between TikTok and Shopify, it means that there will be a wave of Southeast Asian e-commerce explosions in early 2021. Although TikTok has not yet fully entered the commercialization stage, according to reliable sources, from the end of 2020 to the beginning of 2021, the overseas version of TikTok will fully open the shopping cart business, and the "shopping cart + Dou+" model will become TikTok's next main battlefield, facing the new wave of dividends from TikTok, it is time for cross-border sellers to plan ahead and plan how to welcome their own wave of wealth.
Amzdoor helps you play TikTok, quickly build millions of fans, and quickly master the TikTok monetization mode.