Shopify officially announced that it has reached strategic cooperation with TikTok, which can help merchants bring goods with videos?



Shopify officially announced that it will join hands with the short video platform TikTok to provide platform sellers with the service of advertising on TikTok when consumers can purchase products directly through video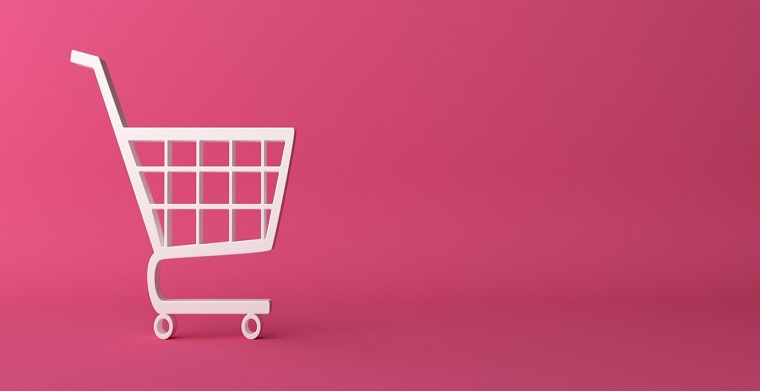 [Limited time benefits] How to use TikTok to promote? Click to open an account for free now>>
Recently, Shopify officially announced that it will join hands with the short video platform TikTok to provide platform sellers with the business of placing advertisements on TikTok when consumers can purchase products directly through videos.
Shopify said, "We have established a business partnership with TikTok to bring more than 1 million sellers on Shopify to the world's leading short video platform. Sellers can use TikTok's global influence to attract new users through Shopify's TikTok channel. And a highly engaged brand audience."
If cross-border sellers want to build a successful brand, they need to show their faces to the brand audience. Looking at it today, it means that sellers need to use social media platforms to help build their own brands. After the cooperation is reached, TikTok will allow Shopify sellers to create and redirect consumers to the seller's official account on TikTok. Sellers can also directly deploy shopping video ads in the feed-in Shopify. Sellers can freely choose the products they want to display, and automatically generate video ads, and then guide consumers to their Shopify store to checkout. The ready-made templates specially designed for business on TikTok mean that no matter the size of the store, any seller can use TikTok to generate brand posters or videos and other related materials for promotion. Shopify and TikTok will also cooperate in the coming months to test new commercial features, which will further enhance the ability of Shopify sellers to expand their business scope and brand organic coverage.
Satish Kanwar, Vice President of Shopify Products, said, "At this moment when platform sellers are busy for the year-end peak season, we are very happy that we can become TikTok's first partner in the business world. TikTok is one of the fastest-growing entertainment platforms in the world. There are more than 100 million highly active users in the United States. Cooperating with TikTok means that even if Shopify sellers do not have a strong TikTok fan base, they can use TikTok to produce content and build the brand's connection with these consumers." It is reported, The TikTok and Shopify linkage channel is currently online in the United States, and will be launched in North America, Europe, and other parts of Southeast Asia in early 2021.
In addition, considering that the platform needs more black entrepreneurs to join, in addition to launching a new TikTok channel, Shopify also cooperated with TikTok to launch the co-branded Hashtag Challenge Plus (HTC+). From November 10th to 15th, TikTok users can use the hashtag #ShopBlack to tag their favorite black-led businesses. In order to highlight more than 40 Shopify (black) sellers in the event, the event also launched links including customized branding, music, and creator content to provide TikTok users with resources to support black companies.
Michael Terrence Nightwing, founder, and CEO of natural body care brand Neter Gold said, "Because we live in a relatively fast-paced environment, it's very important for me to be able to attract new users to the store quickly and effectively. Importantly, the cooperation between TikTok and Shopify means that the process of contacting new customers for us sellers will be smoother. I can also save time for repetitive work and do more research and development, so I look forward to the launch of the #ShopBlack tag. ."
In addition, in order to show Shopify's consistent support for black sellers and help consumers understand the newly launched black sellers, Shopify launched the Black Business Directory. Consumers can use the roster to discover and learn about black sellers on Shopify and make purchases in their stores. It is reported that before the launch of the Black Business Directory, Shopify has announced that it will work hand in hand with Operation Hope, and strive to achieve millions of black sellers on the platform by 2030.
Shopify, headquartered in Ottawa, Canada, is a leading company in the industry that provides global sellers with a self-built platform for launching, developing, marketing, and managing retail business tools. Shopify, through a reliable platform and services, allows every seller to use Shopify to better carry out business activities, while also providing consumers everywhere with a more perfect shopping experience. Announcement of cooperation with short video giant TikTok means that Shopify platform sellers have better growth opportunities than before. click for inquiries quickly join Shopify with exponential fission of traffic pool.