Novice independent station sellers rely on TikTok for a monthly income of 30,000 US dollars. How good is the new outlet for short videos?



As cross-border merchants, how should we develop the commercial value of TikTok?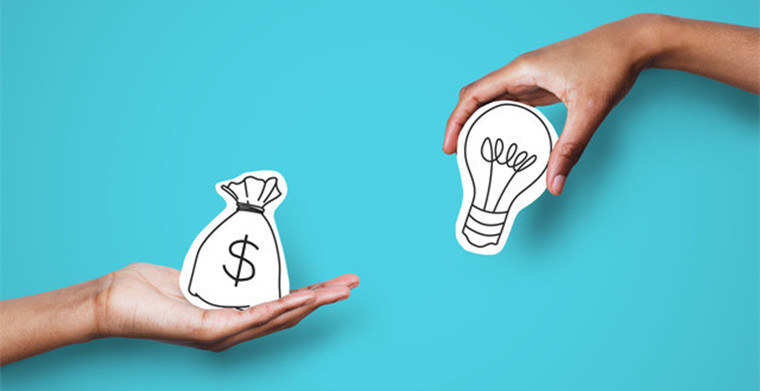 Beginning last year, the new crown epidemic broke out globally. It is precisely because of the epidemic abroad that more and more foreigners have come into contact with short video self-media platforms, watching Internet celebrities dance, imitating sand sculpture operations, listening to hot single covers... TikTok's overseas version of TikTok has won the favor of people who are isolated at home due to the spread of the epidemic. In April 2020, TikTok, an addictive short video application, has been downloaded more than 2 billion times worldwide. It is conservatively estimated that nearly half of Internet users worldwide have downloaded TikTok. In terms of the number of active users alone, TikTok is more than Twitter and Snapchat combined, and even attracted the attention of the former US President Trump, who hesitated to use national power to sanction TikTok.
According to data from the well-known website Sensor tower, in January 2021, the world's highest-paid non-gaming application was TikTok, with a total revenue of nearly US$128 million, which was 3.8 times the revenue in the same period last year. Why is such a small video application so full of charm? With such a large traffic effect, as cross-border e-commerce merchants, how can we develop the commercial value of TikTok?
What is TikTok?
TikTok is a short video social platform under ByteDance. It was launched in May 2017. With a localized operation strategy of "adopting local needs for different markets", TikTok has quickly become popular around the world. Currently TikTok covers more than 150 countries and regions around the world. TikTok in Japan, the United States, Thailand, Indonesia, India, Germany, France and Russia has repeatedly topped the local App Store or Google Play overall rankings.
How popular is TikTok?
In December 2018, in Apple's "Best of 2018" list, TikTok surpassed classic applications such as LINE and Google Maps, and became the number one on the annual list of popular free apps in the App Store in Japan. In December 2018, TikTok won the "Best App" award in Indonesia in 2018 in the Google Play Annual Awards. The official reason for the award given by GooglePlay is that TikTok has "rich community interaction and wonderful user-created content (UGC)".
In January 2019, India's national daily newspaper TheIndian Express listed TikTok as one of the most popular apps for Indians in 2018.
In June of the same year, TikTok won the Entertainment Excellence Award at the 22nd Agency for Cultural Affairs Media Arts Festival in Japan. The Ministry of Culture stated: "The emergence of TikTok symbolizes that the era of social network diversity has arrived, and it has truly created an era where users can choose."
After being sued by the U.S. government, TikTok's documents revealing the details of monthly active users in the United States and around the world showed that approximately 11 million Americans used the TikTok app in January 2018. Since then, monthly active users have increased by nearly 800%. After about a year, TikTok's monthly active users more than doubled to 27 million; before June 2020, due to the outbreak of the new coronavirus, prompting the government to take quarantine measures, TikTok's monthly active users in the United States The number soared to more than 91 million. In June, TikTok had more than 2 billion downloads worldwide, and in July, the number of monthly active users was close to 700 million!
Why is TikTok so hot?
TikTok's opponents in social software are Twitter, Facebook, and Instagram. As a short video-based software, TikTok's differentiation in application interfaces and other aspects is the reason for his rapid popularity, and TikTok's videos generally do not exceed In 15 seconds, some high-quality creators can make 59-second videos. These videos belong to different topics, such as music, cooking, dancing, fashion, etc. BBC News believes that TikTok is described as a happy place in the Internet world. Unlike other video sites, the platform has some "darker" content. Therefore, TikTok users cover a large age group. In the interval, whether you are children, young people, or the elderly, you can find content that you are interested in on TikTok. After browsing the same type of short video content for a long time, TikTok's internal algorithm will continue to push the corresponding content, so that you will love it ...
TikTok is a new "Eden" for overseas users.
How to make good use of TikTok's huge traffic pool?
There are many answers. We can look at the traffic cake of TikTok from multiple angles according to our own occupations. For example, if you don't want to spend too much time on TikTok's traffic pool and operate your own TikTok account as a part-time job, you can make good use of TikTok's creator fund income and win creations through your own high-quality short video content. It's not difficult to get four-figure dollar income per month for the fund income; if you are a staff member of the overseas brand department of a cross-border e-commerce company, then build your own TikTok account matrix around the promotion of the company's brand value. Choose a main battlefield to promote your brand overseas; if you are a cross-border e-commerce owner, it is also a good choice to use TikTok to open up more sales channels for your products. You can follow the same method to make domestic short videos and live broadcasts...
A typical example is LED light strips. When you turn on TikTok now, there will still be overwhelming videos about LED light strips pushed to you. TikTok directly pushed the LED light belt to Amazon's Tools&Home Improvement hot-selling list, and occupies one-tenth of the hot-selling list. Currently, the Best seller's Reviews have reached more than 80,000.
Timing of TikTok marketing layout
Today, TikTok has become so popular, is it too late for the layout now? In fact, the layout is not too late at all, it can be said that the time is just right. Because TikTok has not yet opened the shopping cart function. And once TikTok opens the shopping cart, then you are really late. When others have a keen sense of the trend and focus on the content level to improve the efficiency of short video or live broadcast delivery, but you still stay at the basic level of TikTok's starting method and video distribution mechanism, then you are It's really late. When a dividend market appears, fast is an advantage. Like the layout work of Shenzhen Fei'an Culture Media Co., Ltd., Fei'an Culture discovered TikTok this huge traffic cake and it in the process of the keen sense of the founder Jack, the former Tencent product manager, and the continuous deepening of new marketing programs in overseas markets. The "possibility" behind it quickly created dozens of accounts as a marketing layout matrix. With its video content, the TikTok account matrix of non-shore culture won an olive branch from the TikTok Creators Fund. All accounts in the matrix All meet the traffic revenue threshold, and relying on the layout on TikTok, independent stations of non-shore culture have also achieved stable orders. Non-shore culture is not an individual example of the industry. Some cross-border companies that also deploy on TikTok, including some individual trainees and institutions for non-shore culture training, also rely on similar operations, with the most being just two. A monthly turnover of US$30,000 has been achieved within a month, and Dropshipping's profit can usually reach 40%. At the same time, the layout of the account matrix, as long as the goal is accurate, while the video content is systematized and scaled, with a certain degree of differentiation, it will be easier to target the monetized crowd. The purpose is to realize traffic revenue while waiting for the arrival of TikTok's live broadcast of goods. Once this wave of monetization hits, those who are prepared will seize more of the market than others.
What are the preparations for the layout of TikTok?
Among them, we have to understand from two parts of hardware and software.
The first is "hardware", which mainly refers to the carriers required for account operation, including account numbers and equipment for logging in to the account. The content involved includes issues such as how to apply for an account and how to set up the logged-in device, because TikTok is for domestic users The control of the account is relatively strict, and a little careless account will be banned and all previous efforts will be lost. The second is "software", which refers to the positioning of the account matrix and subsequent maintenance work, including how the account is positioned to realize the crowd, how to create high-quality content, how to maintain the comment area and other content. The flow becomes effective, making the realization cycle shorter, reducing time cost expenditures.
If the detailed content is expanded, the corresponding content can still be further refined and classified. For example, in the "software" aspect of the account matrix positioning, the part that should be considered can be divided into "to obtain entrepreneur funds and account transactions as "Primary goal", "Personal IP as the primary goal", "Short video delivery as the primary goal" and "Building a brand matrix as the primary goal" four aspects of the number-building ideas; and in the "hardware" aspect, Give an example to illustrate the settings of the login carrier. The tasks involved include language, time zone, and positioning settings. To do these settings, you must understand how to reset and activate the device... It seems simple to build a number, but in fact, you need to pay attention. There are many details, and these preparations are all in one link, no matter which link has a problem, it will cause problems with the account, which undoubtedly aggravates the unnecessary loss of various costs.
Seeing this, perhaps many cross-border sea workers who wish to enter TikTok will be dispelled by such tedious preparations. Indeed, for TikTok marketing, the process from "0-1" is difficult. Fortunately, Shenzhen Fei'an Culture Media Co., Ltd., which has rich experience in TikTok combat, has opened an e-commerce related content on the theme of "TikTok Operation Monetization". The actual combat class was developed and designed by Jack, the former senior product manager of Tencent, the founder of Nonshore Culture and the senior product research consultant-Jack. The non-shore culture team is composed of members who have graduated from top universities in the world and have entrepreneurial backgrounds from major Internet companies. Before going overseas, they have already been a domestic Douyin foreign master operating agency, and have practical experience in the IP incubation of millions of foreign fans and TikTok account matrix. , And self-operate cross-border e-commerce business, and provide service content production, TikTok training and other services to many sellers on Hugo Cross-border, Knowing Everything and other platforms. The TikTok operation and monetization course provided by Non-Shore Culture, with "monetization" as the core, is taught online by the company's chief training instructor on the actual operation screen, and provides up to 30 days of VIP 1-to-1 interactive consulting and guidance tracking. Through vivid video explanations and intuitive learning progress, Xiaobai can also learn.
The series of courses covered by the TikTok column provided by the non-shore culture include "Secret TikTok Trends and Mainstream Monetization Methods", "Start TikTok Account Operation and Monetization from 0 to 1", "TikTok Account Efficient and High-quality Operation Strategy" and "Building Shopify "Independent Station Seeking Advanced Income", suitable for people covering entrepreneurs, foreign trade business owners, part-time and freelance workers, brand operators, domestic self-media organizations and individuals. If you are interested, you can scan the QR code at the end of the article for more details.
TikTok's huge traffic pool is undoubtedly the Garden of Eden for our cross-border overseas practitioners. How to quickly and accurately carry out marketing layout before the real bonus period? This is what we should focus on now. When you are still hesitating whether to spend time and energy on TikTok's marketing layout, perhaps your competitors have quietly started the related work, and when the bonus period comes, you can start the related layout work. It's really too late... TikTok's operation and realization are not as difficult as imagined, but it is not as easy as imagined. Opportunities are always reserved for those who are prepared. It is still the sentence: "Fast is an advantage!"